Fakty Miami
By Yolande Knell
BBC News, Jerusalem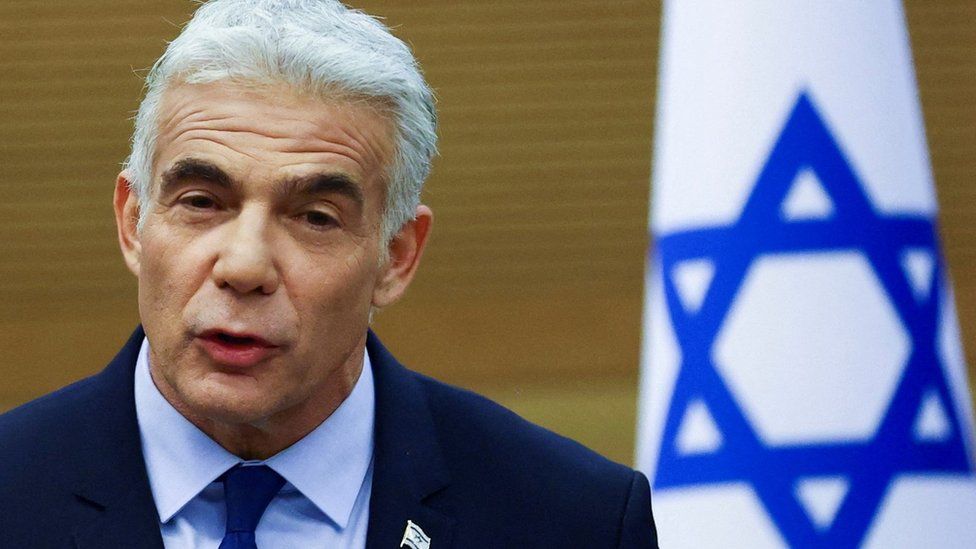 In the 10-years since he turned from a political chat-show host to politician, Yair Lapid has dreamed of becoming Israel's prime minister.
Now, having taken over in a caretaker capacity, the centrist will be looking to prove that he deserves the top job in the long term, as the country prepares to go to the polls for the fifth time in under four years.
The former amateur boxer is sure to face dogged attacks from conservative Benjamin Netanyahu – Israel's longest serving leader – whom he successfully knocked out of office in 2021 by forging an unlikely alliance between eight, ideologically diverse political parties.
Following the vote to dissolve parliament, Mr Lapid, who has been foreign minister, took over because of his power-sharing deal with the right-wing, religious nationalist Naftali Bennett, who was prime minister for the past year.
He will be in charge at least for an interim period until a new government is formed after polls due in October or November, and possibly beyond if no coalition can be formed.
"Even if we are going to elections in a few months, the challenges we face will not wait," Mr Lapid said as he stood alongside Mr Bennett to announce the end of their coalition government, which had been struggling with in-fighting and had lost its razor-thin majority.
Sounding like he was already on the campaign trail, he listed the pressing issues he saw for Israel: high living costs and security threats in the Gaza Strip, Lebanon and Iran.
In a jab at Mr Netanyahu – who remains on trial on corruption charges, which he denies – he pledged to stand up against "the forces threatening to turn Israel into a non-democratic country".
Yair Lapid was born in Tel Aviv in 1963. His mother was a writer while his father, a Holocaust survivor,