Fakty Miami
This is not flirty chit-chat!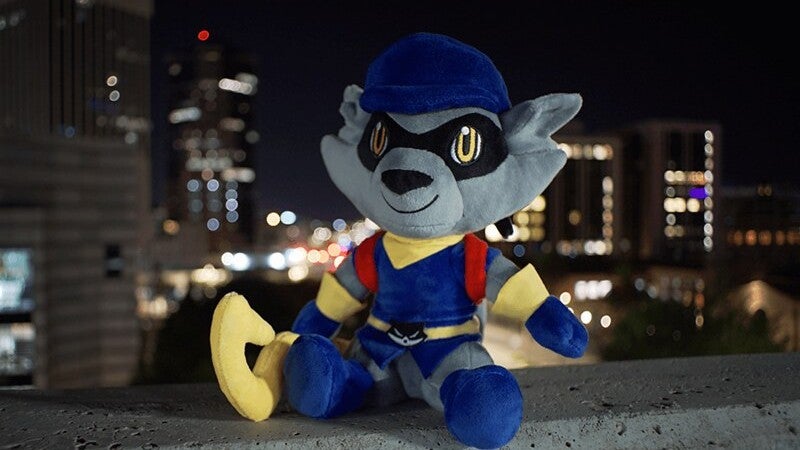 Sly Cooper developer Sucker Punch has lifted the lid on a new line of merchandise to celebrate the series' 20th anniversary.
This range consists of a Sly plushy (seen in the header image), a print of some anniversary artwork by the original Sly Cooper's art director Dev Madan and an anniversary T-shirt.
The artwork is certainly an impressive collection of nostalgia for Sly Cooper fans. Madan has rammed it full of references and Easter eggs from the last 20 years.
You can see how many you can spot for yourself in the image below.
There are two options available for those looking to get their hands on this new artwork.
Firstly, an ultra high-quality fine art print of the anniversary art is available for pre-order via Cook and Becker.
This print is on "FSC-certified Radiant White 270gsm paper" and comes in two sizes: a 28″ x 40″ ve