Fakty Miami
Navigation for News Categories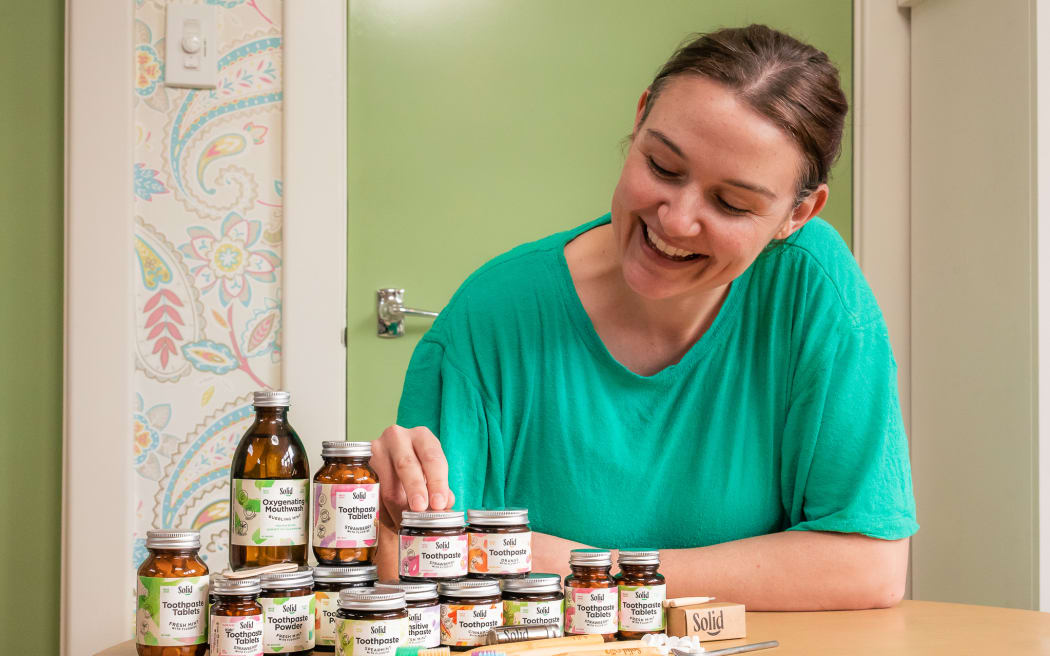 Wellington dental hygienist and therapist Laura Nixon is the co-founder of oral care brand Solid.
Photo: supplied
A small business run out of a shipping container in Titahi Bay is raising capital as it looks to get rid of the plastic toothpaste tube.
New Zealand oral care brand Solid makes tablets and powders stocked in 60 niche eco stores around the country.
Founded by Wellington dental hygienist and therapist Laura Nixon and Adam McConnochie, the husband and wife duo are trying to raise $20,000 on the crowdfunding site PledgeMe.
"We're not trying to compete with Colgate on price because we can't really," Nixon said.
"We make all our products in New Zealand and we package them in glass rather than plastic tubes.
"We use different ingredients that cost more and that are palm free, vegan and cruelty free."
Laura Nixon hoped their PledgeMe campaign would fund moves to a new premises while at the same time building relationships with the ordinary folk who use their products.
Solid makes toothpaste replacement tablets and powders which are stocked in 60 niche eco stores.
Photo: supplied
Toothpaste tablets and powders are becoming more mainstream and handily come in glass jars which are be