Fakty Miami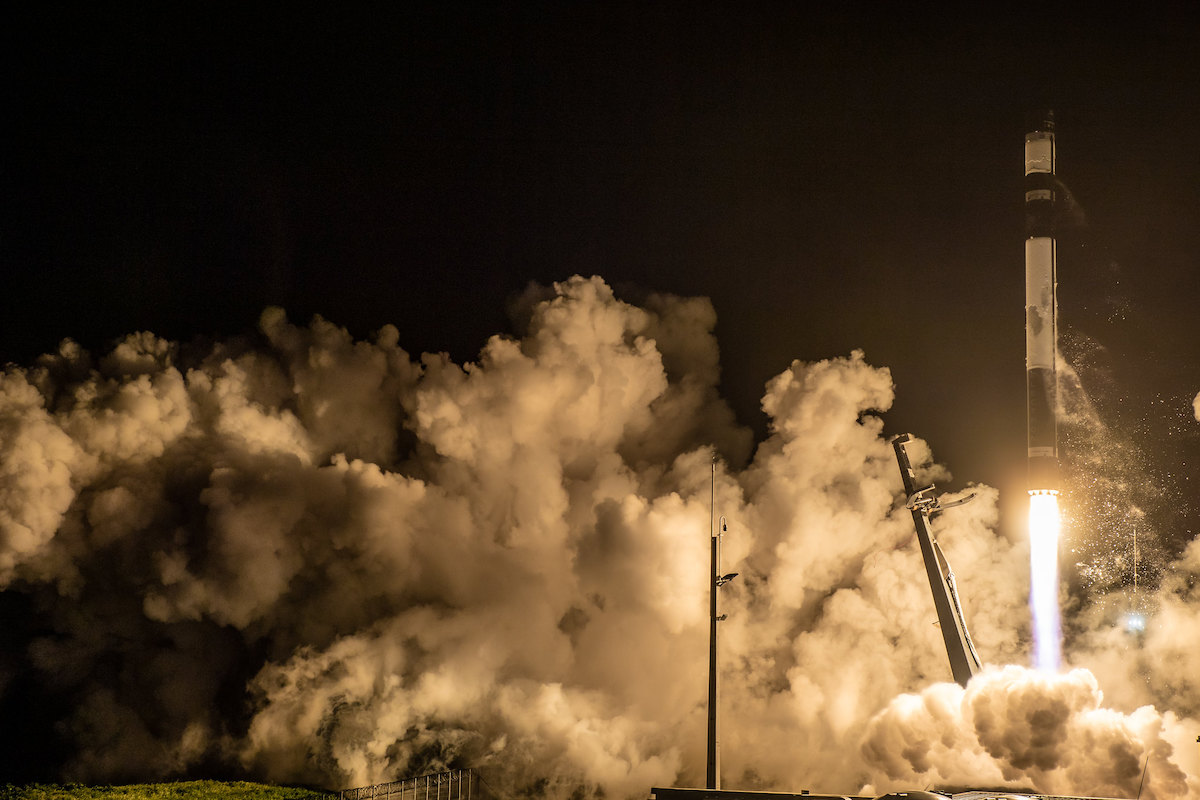 Rocket Lab launched an Electron rocket Friday from its privately-run spaceport in New Zealand, boosting a 260-pound satellite into orbit on a $64 million NOAA-funded mission to relay environmental data from remote weather stations and help track global wildlife movements.
The mission is a partnership between General Atomics, NOAA, and CNES, the French space agency. It is the latest in a line of Argos environmental data relay satellites launched since 1978.
The GAzelle spacecraft — the GA stands for General Atomics — took off on Rocket Lab's Electron launcher from Mahia Peninsula on the North Island of New Zealand at 1:09:21 p.m. EDT (1709:21 GMT) Friday, or 6:09 a.m. local time Saturday at the launch site.
The mission hauled the GAzelle satellite into a polar orbit about 466 miles (750 kilometers) above Earth, where it will begin a planned operating life of five years.
Rocket Lab's Electron booster ignited its nine kerosene-fueled Rutherford engines to begin the climb into orbit from Launch Complex 1B, generating more than 50,000 pounds of thrust to power the nearly 60-foot-tall (18-meter) all-black carbon fiber rocket through a cloud layer over the launch base. The rocket headed south from the New Zealand coastline, accelerated faster than the speed of sound in less than a minute, then shut off its first stage about two-and-a-half minutes into the flight.
The booster detached to fall into the Pacific Ocean — Rocket Lab didn't plan to recover it on Friday's mission — as the second stage fired into orbit with the GAzelle spacecraft. A kick stage did the final maneuver to place the satellite into the intended polar orbit.
Liftoff of Rocket Lab's Electron launcher from Mahia Peninsula in New Zealand, boosting a 260-pound (118-kilogram) satellite into polar orbit on an environmental data relay mission for General Atomics, NOAA, and the French space agency CNES. https://t.co/vxIK3V65zh pic.twitter.com/MNCC2uxYYr

— Spaceflight Now (@SpaceflightNow) October 7, 2022
GAzelle, formerly known as Orbital Test Bed 3, is a commercial satellite built and owned by General Atomics, which manufactured the spacecraft in Centennial, Colorado. A General Atomics spokesperson said the satellite weighed about 260 pounds (118 kilograms) at launch. The craft's primary payload is a government-sponsored instrument called Argos 4 for NOAA and CNES, the French space agency.
The Argos program launched its first space sensor on a satellite in 1978, and U.S. and French officials have developed several new generations of Argos instruments over the last 40 years. The first fourth-generation Argos mission launched Friday on the GAzelle satellite.
"With this launch, the Argos system will be improved and extended, which will benefit all current and future users around the worl