New York News
A New York student has been held in the United Arab Emirates (UAE) since mid-July and could face jail after being accused of "assaulting and insulting" Dubai airport staff following "humiliating" treatment.
Elizabeth Polanco De Los Santos, a New Yorker studying business arts at Lehman College while working as an operations manager in retail, said she faced a painful and degrading search when she went through security at the Dubai airport while traveling with a friend.
The 21-year-old student was instructed to take off a medically needed compressor after undergoing surgery, according to Detained in Dubai, an organization aimed at helping victims of injustice in the Middle Eastern emirate.
"She is under the most incredible stress which is impacting her physical and mental health, disrupting her entire life and scarring her long term. This is simply no way to treat visitors," Radha Stirling, CEO of Detained in Dubai, told Newsweek. "It's outrageous."
In an effort to comply with airport security, Polanco De Los Santos agreed to take off her compressor, which goes around her waist, stomach and upper chest.
"I was feeling uncomfortable and afraid. I felt really violated," Polanco De Los Santos told Detained in Dubai.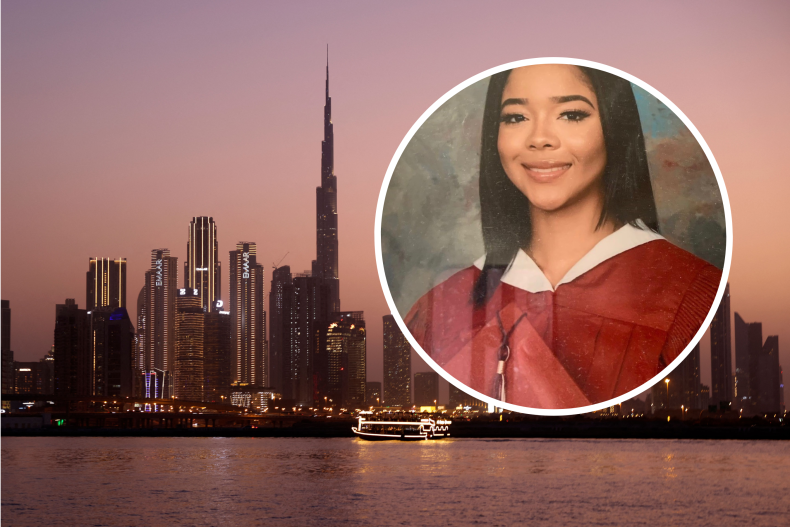 Following the uncomfortable search, which was clear, Polanco De Los Santos needed help getting her compressor back on, which is when she gently touched one of the security women in an effort to guide her out of the way in order to reach her friend, Detaine