New York News
Former vice president Mike Pence must be questioned about the January 6 attack after openly discussing that he was aware of Donald Trump's alleged criminal intent, a lawyer has said.
Ryan Goodman, a New York University law professor and former special counsel at the Department of Defense, made the claim while tweeting out a segment of Pence's interview with ABC's World News Tonight anchor David Muir, which will air in full on Monday night.
In the clip, Muir asks Pence how he felt after realizing that Trump tweeted during the Capitol riot that Pence "didn't have the courage to do what should have been done" by preventing the 2020 election results from being certified on January 6, 2021, during the vice president's purely ceremonial role of president officer of the Senate.
Trump is alleged to have sent the tweet minutes after being told that Pence had been escorted off the Senate floor for his safety. During the January 6 insurrection, Trump supporters were heard chanting "hang Mike Pence" in the Capitol's corridors.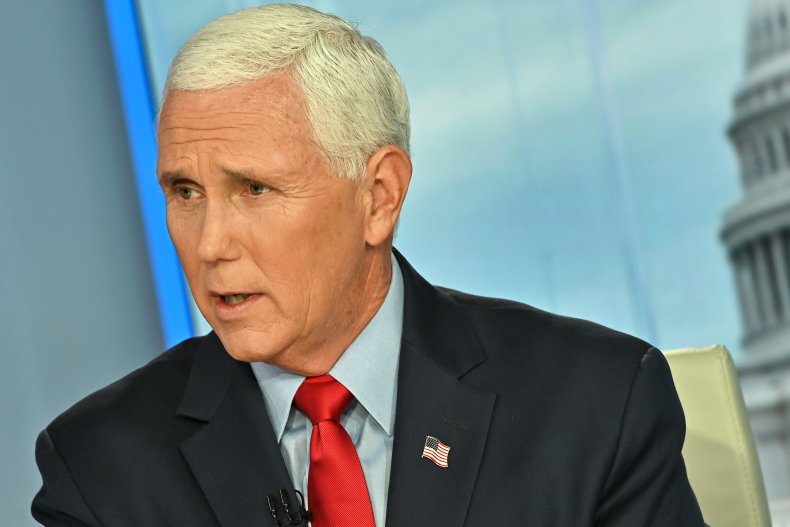 In response, Pence said the tweet from Trump "angered" him.
"I turned to my daughter, who was standing nearby, and I said, 'It doesn't take courage to break the law. It takes courage to uphold the law,'" Pence said.
"I mean, the president's words were reckless. It was clear he decided to be part of the problem."
While sharing the clip on