USA
Biden administration pauses federal drilling program in climate push By Reuters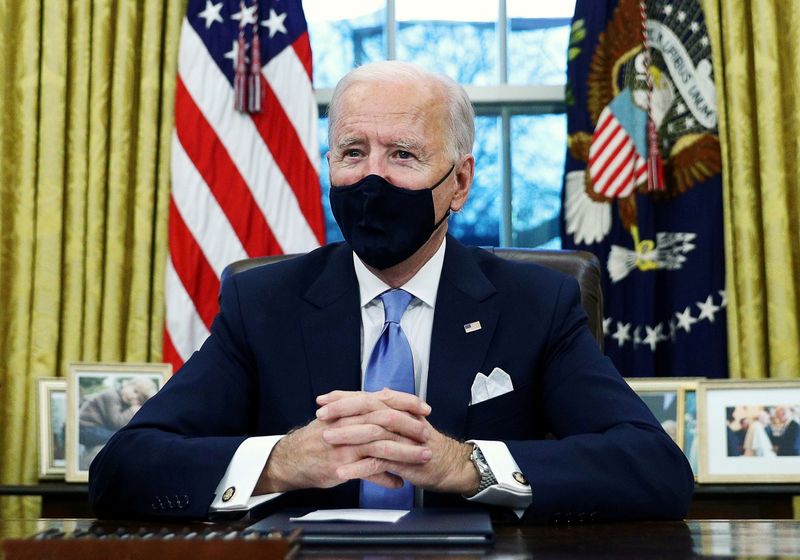 © Reuters. FILE PHOTO: Inauguration of Joe Biden as the 46th President of the United States

By Nichola Groom and Jennifer Hiller
(Reuters) – President Joe Biden's administration has temporarily suspended oil and gas permitting on federal lands and waters in the latest of a series of rapid-fire orders aimed at fighting climate change and tamping down the U.S. fossil fuel industry.
The order appeared to be a first step in delivering on newly sworn-in Biden's campaign pledge to permanently ban new drilling on federal acreage. Federal leases account for close to 25% of the nation's output, making them a big contributor to energy supply but also to America's greenhouse gas emissions.
Biden's predecessor Donald Trump had sought to maximize production of oil, gas and coal on federal acreage, and routinely downplayed threats from global warming.
The suspension was welcomed by environmentalists but derided by the oil and gas industry, which is struggling to secure a future under a new administration that has