POLAND
Ślub Jacka Kurskiego w Łagiewnikach. "Zgoda na polecenie arcybiskupa Marka Jędraszewskiego"
Ślub Jacka Kurskiego w Łagiewnikach. "Zgoda na polecenie arcybiskupa Marka Jędraszewskiego"
Wzięcie ślubu na terenie Sanktuarium Bożego Miłosierdzia w krakowskich Łagiewnikach jest bardzo trudne i potrzeba na to odpowiedniej zgody. Jak udało się to Jackowi Kurskiemu? Korzystne rozstrzygnięcie wydał proboszcz parafii, ale miał zrobić to na wyraźne polecenie metropolity krakowskiego.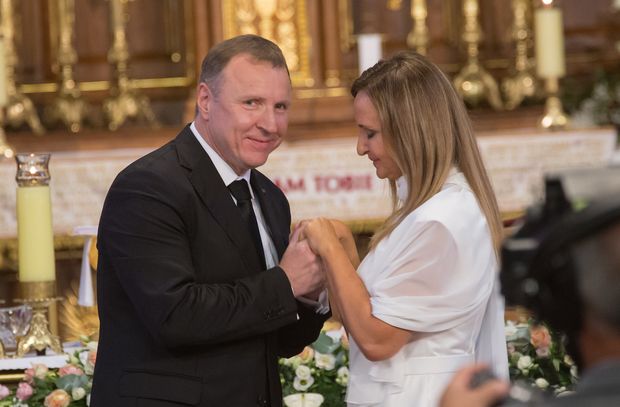 Ślub Jacka Kurskiego odbył się w kaplicy w Łagiewnikach, która należy do Zgromadzenia Sióstr Matki Bożej Miłosierdzia. Zgoda na zawarcie sakramentu małżeństwa w tym miejscu jest wystawiana niezwykle rzadko. – To wręcz wyjątkowa sytuacja. Zgodę na nią musi udzielić ksiądz biskup – mówi jedna z sióstr w rozmowie z Onetem. Dodaje, że w najbliższym czasie nie ma żadnych ślubów.
Ślub Jacka Kurskiego w Łagiewnikach. Kto wydał zgodę?
Według prawa kan