Fakty Miami
To mark the occasion of the Spanish Grand Prix at Circuito de Jerez, HJC have introduced another special Red Bull colourway to the RPHA1 line up.
The RPHA1 was designed and developed after several years of focused efforts and crucial feedback from top world class athletes in MotoGP, and is now the very same model used by world-class riders in both MotoGP and WorldSBK.
HJC's top engineers went to work and created a race-bred helmet that is truly worthy of top race circuits around the world.
£799.99
Size XS-XXL
Code: RP1RJ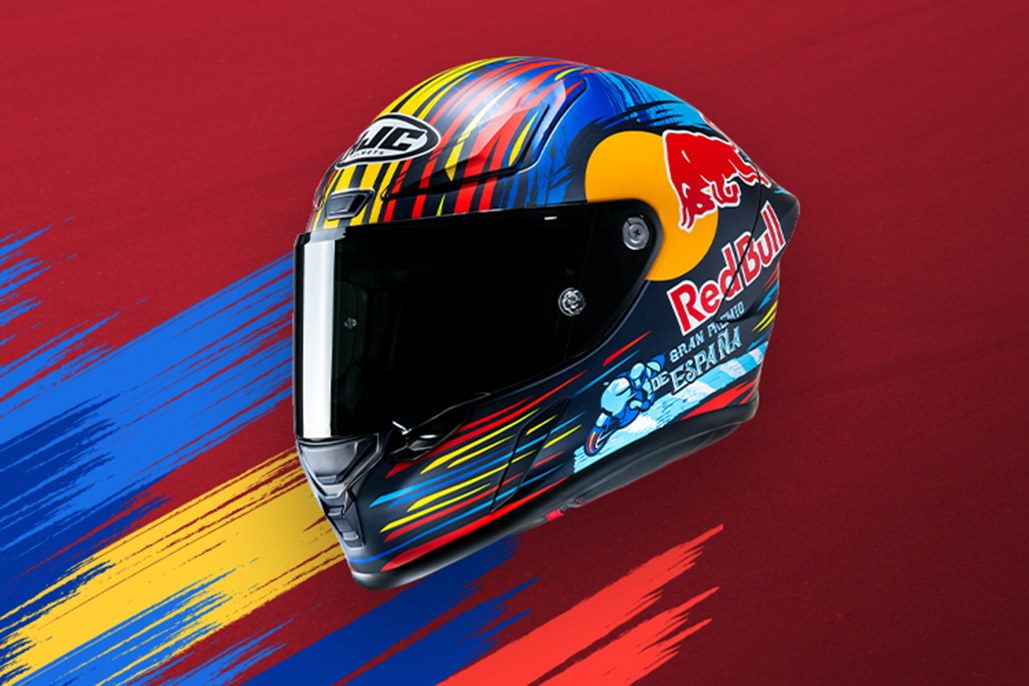 Features
Visor system
Anti pop-off visor system
& 2 pivot ratchet system
Superior Ventilation
5 intakes &amp