hmmm —

The drug's price has already been set at $26,500 per year.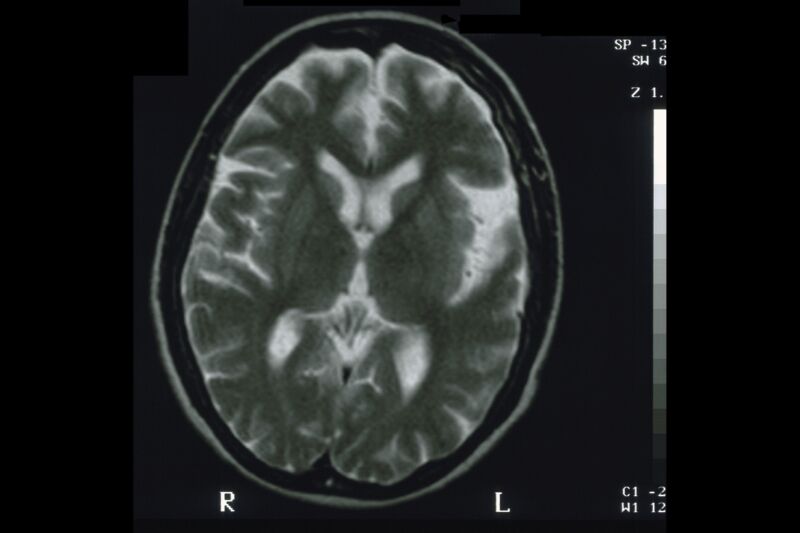 The Food and Drug Administration on Friday granted a fast-tracked approval for a new Alzheimer's disease treatment, which may slightly slow the progression of cognitive decline in the disease's early stages, but also raises risks of brain bleeds and swelling.
The treatment—lecanemab, brand name Leqemb, made by pharmaceutical companies Eisai and Biogen—is an intravenous monoclonal antibody that targets amyloid-beta proteins, which accumulate in plaques in the brains of people with Alzheimer's. Researchers have not yet conclusively determined if amyloid plaques are a root cause of the disease, nor whether clearing them can significantly slow or halt cognitive decline.
The FDA's approval of lecanemab is via an accelerated pathway, which uses "a surrogate endpoint that is reasonably likely to predict a clinical benefit to patients." In this case, the surrogate endpoint was lecanemab's ability to reduce amyloid beta plaques in the brains of Alzheimer's patients.
Uncertain efficacy
But, the significance of that and the drug's efficacy are still uncertain. In a Phase III clinical trial, published this week in the New England Journal of Medicine, treatment with lecanemab over 18 months only slightly slowed cognitive decline in patients with early Alzheimer's. The trial included 1,795 participants—898 were assigned to receive lecanemab and 897 were assigned a placebo. Their cognitive abilities were assessed using an 18-point scale from an established clinical test for dementia. At the start of the trial, both groups (treatment and placebo) has a baseline score of about 3.2 on the test. After the 18-month trial, the lecanemab treatment group's score fell by 1.21 points, while the placebo group's fell by 1.66 points—a 0.45-point dif