Following the news that Aaron Carter suffered from cyberbullying, one expert has shared that they believe the late entertainer's death is emblematic of a broader "epidemic."
Carter's manager told Page Six in a November 18 article that over time, cyberbullying "broke down" the singer. He described the onslaught of virtual hate as a "nightmare."
"It was nonstop," the manager, Taylor Helgeson, said. "It was so relentless and, yeah, it did a number on him."
Earlier this month, 34-year-old Carter was discovered dead in a bathtub at his home in Lancaster, California, and pill bottles and compressed air cans were said to have been discovered at the scene. An official cause of death has not yet been determined.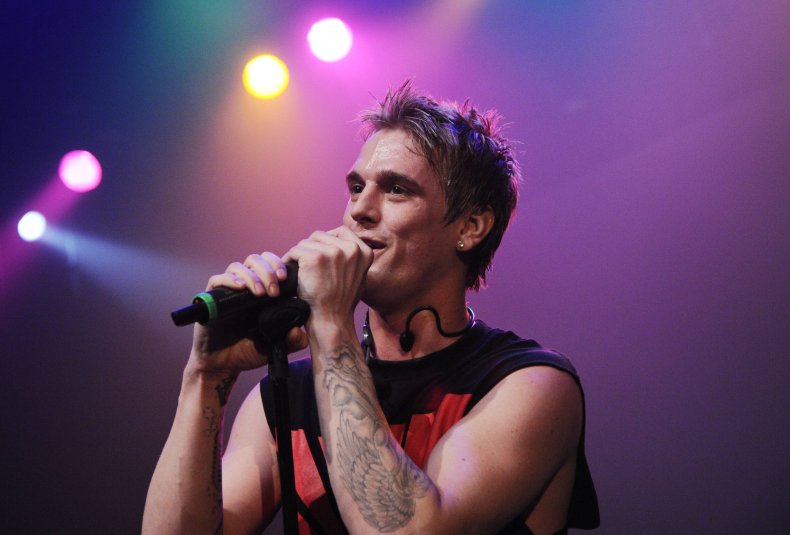 Carter reportedly said in his unreleased memoir that he was "always suicidal" but that he "loved life too much to actually do it." The book was set to be published on November 15.
Helgeson said he didn't believe that Carter had intentionally taken his own life, but told Page Six that online trolls had harmed his mental health. Carter's older brother, Backstreet Boys member Nick Carter, has said that the "real villain" behind his brother's death was mental illness and addiction.
Civil rights attorney Christa Ramey told Newsweek that the tragedy highlights the consequences of "the epidemic of cyberbullying." T