Fakty Miami



HONG KONG, June 24, 2022 – (ACN Newswire) –

The 32nd HKTDC Hong Kong Book Fair, organised by the Hong Kong Trade Development Council (HKTDC), will run from 20 to 26 July (Wednesday to Tuesday) at the Hong Kong Convention and Exhibition Centre (HKCEC). Tickets will open for sale on 27 June while online registration for seminars opens today (24 June), offering a wide range of stimulating and thought-provoking events for Hong Kong's booklovers.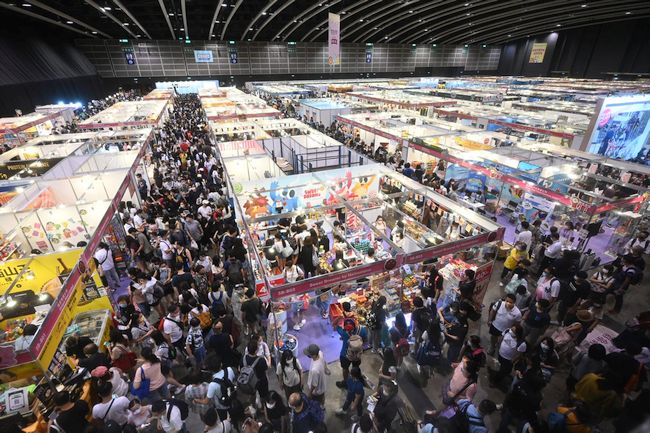 The 32nd annual HKTDC Hong Kong Book Fair returns on 20 July. The theme of this year's fair is "History and City Literature", with the tagline "Reading the World: Stories of Hong Kong". The HKTDC will introduce celebrated authors and their outstanding works to Hong Kong's booklovers, sharing the joy of reading with the public. The picture shows scenes from last year's Book Fair.
As one of the celebration events for the 25th anniversary of the establishment of the Hong Kong Special Administrative Region, the HKTDC has invited renowned authors to host and participate in seminars and cultural events. The Book Fair will run in parallel with the 5th HKTDC Hong Kong Sports and Leisure Expo and 2nd HKTDC World of Snacks, giving visitors the chance to enjoy three very different experiences with a single ticket.
Theme of the year: "History and City Literature"
The theme of this year's Book Fair is "History and City Literature", with the tagline "Reading the World: Stories of Hong Kong". The HKTDC will introduce celebrated authors and their outstanding works to booklovers, giving them a deeper understanding of Hong Kong's historical and cultural development and promoting the joy of reading among the public. Thematic exhibitions titled "History Writers" and "City Literature" will be featured at the Art Gallery, allowing visitors to savour Hong Kong's unique story through literature and arts. Two other exhibitions, "Tastes of Hong Kong" and "Hong Kong Architecture", will offer different perspectives on the city's lifestyle and cult